Nerd Trivia / Pride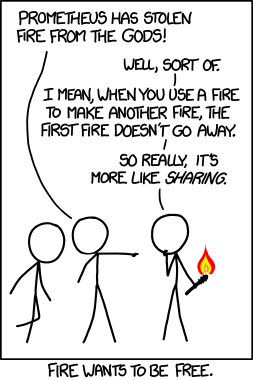 Did you know?
The alien language in Prometheus was written by a Professor at SOAS (my uni) and apparently he and some other SOAS faculty members were part of the film :)
Did you know?
I haven't watched Prometheus. But I'm still insanely proud of that :D HE WROTE ANOTHER LANGUAGE!
Did you know?
I'm a bit upset that LOTRs and/or Avatar people didn't approach SOAS for its linguistic expertise also. I suppose Tolkien already had it covered but what excuse does Cameron have? Pfft.
◢


On Monday, July 08, 2013,
Ghadeer
wrote:
⇢ You're right to be proud of SOAS- it's a great university!



⇢ :D



On Thursday, July 11, 2013,
lil-bee
wrote:
⇢ Its a pretty magical place :D though it has its moments of rage-induction .. and after 4 years I think I need a break from my SOAS bubble and face the real world *slightly frightened*



old

▶ | ◀

new